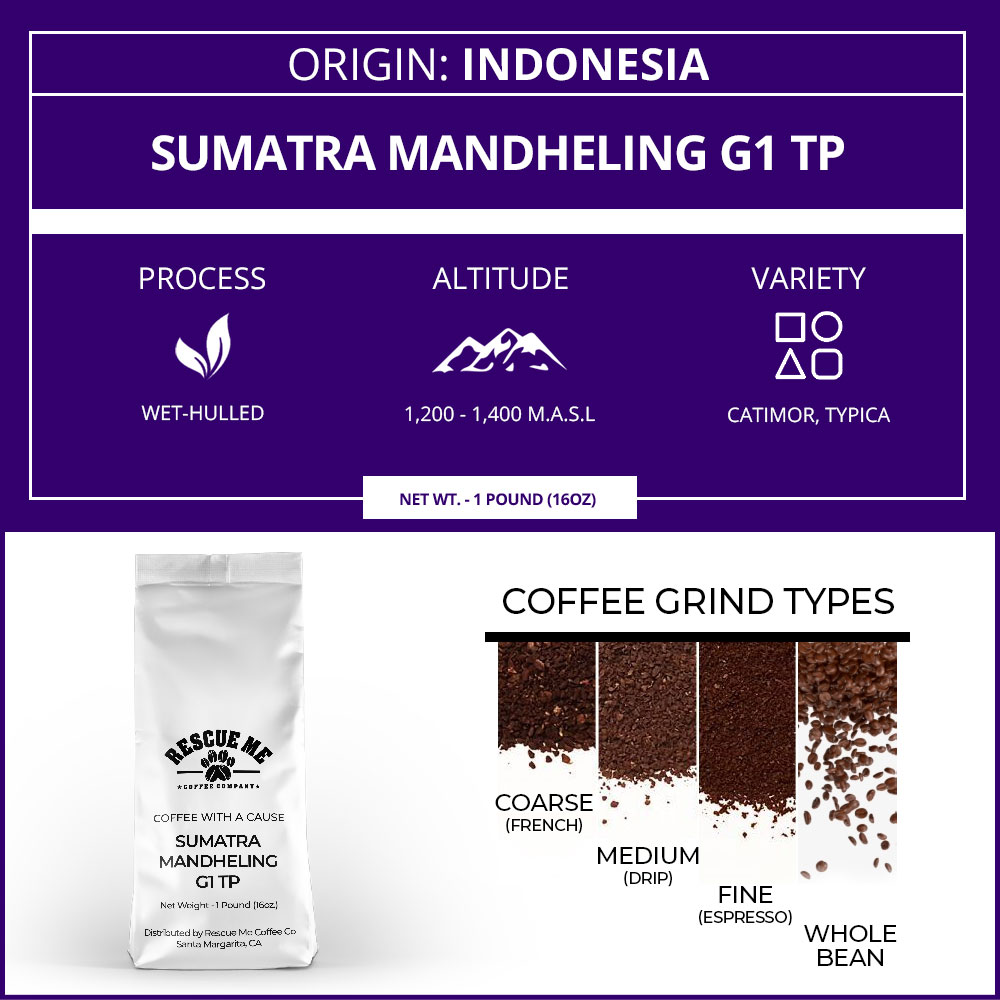 Coffee of the Month
From: $19.99 every 2 months
Sumatra Mandheling G1 TP
The Grade 1 (G1) Triple-Picked (TP) designation in Indonesian coffee represents meticulous color-sorting to eliminate defective green coffee beans.
Our coffee this month comes from Indonesia.
Intense earthy flavors of cedar and tobacco, as well as rich, sweet chocolate.
All of our coffee is single origin, direct trade sustainably sourced. We partner with farmers that only use organic farming practices.
A percentage of your purchase is donated directly to the cause of your choice upon checkout!

PURCHASE ONE TIME

Rescue Me Coffee does not practice subscription lock-ins. Subscribers will have full control over their subscriptions: cancel, put on hold, or renew. If you need assistance, you may send us an email at info@rescue-me-coffee.com